Embrace Timeless Elegance: Discover the Finest Made-in-America Rugs
•
Posted on May 24 2023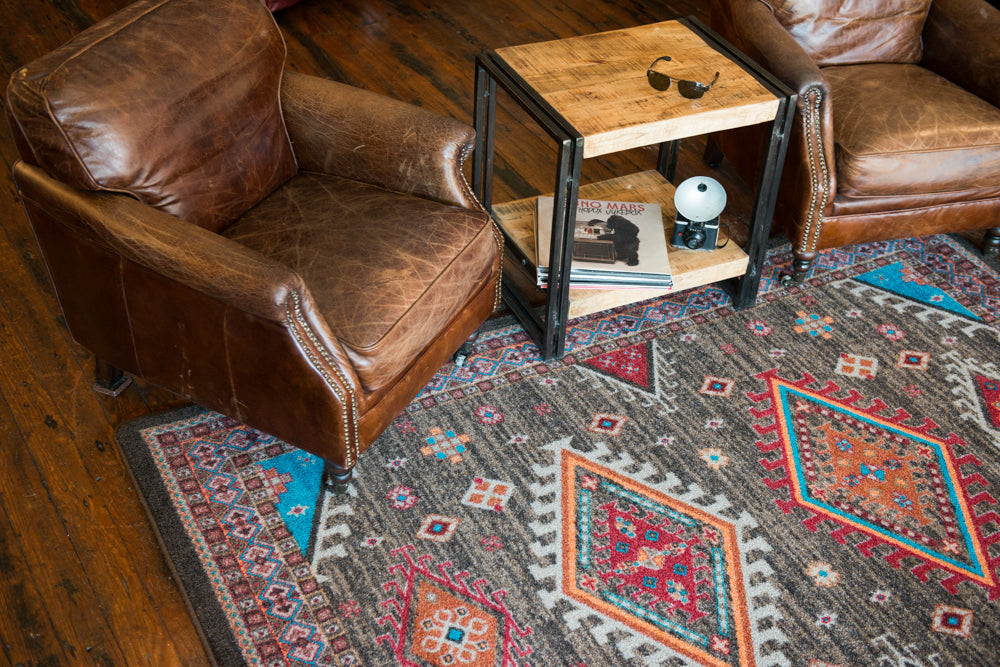 Are you in search of a touch of timeless beauty that effortlessly blends the spirit of the West with classic elegance? Look no further than Timber Creek Mercantile, your premier destination for the finest made-in-America rugs that will elevate your home with style and grace.
In an ever-changing world, the Western Decor Industry has remained a steadfast symbol of enduring charm and allure. We honor this rich heritage while adding our own touch of contemporary flair, ensuring that your home reflects a perfect balance between tradition and modernity.
So, why should you choose Timber Creek Mercantile as your trusted partner in Western decor? Let's explore the reasons that set us apart from the crowd:
Time-Honored Craftsmanship: Each rug at Timber Creek Mercantile is meticulously crafted with utmost care and precision. Our artisans pour their passion and expertise into every stitch, resulting in rugs that embody both artistry and longevity. With unrivaled attention to detail and the use of premium materials, our rugs are heirlooms in the making, destined to be cherished for years.

Our rugs are made in America, Proudly Sourced: By choosing Timber Creek Mercantile, you're not only embracing the beauty of Western decor but also supporting local businesses and the American spirit. Your purchase becomes a testament to the enduring spirit of small businesses in the Western Industry.

Versatility for Every Space: Our extensive collection of Western rugs caters to a wide range of tastes and design preferences. Whether you seek a bold statement piece or a subtle accent, we have the perfect rug to harmonize with your existing decor or become the centerpiece of your room. With a multitude of patterns, colors, and sizes available, you'll find that perfect rug that effortlessly ties your space together.

Unmatched Customer Experience: At Timber Creek Mercantile, we believe in providing exceptional service to our valued customers. From our user-friendly website to our dedicated customer support team, we ensure a seamless shopping experience from start to finish. We understand that your home is a reflection of your personal style, and we're here to assist you in finding the rug that truly speaks to your soul.
Join us on a journey through the timeless elegance of Western decor. Visit www.timbercreekmercantile.com and explore our exquisite collection of made-in-America rugs that blend tradition, craftsmanship, and contemporary sensibilities.
We invite you to embrace the beauty of the West while creating a space that resonates with your own unique style. Let's redefine elegance together.
Experience the difference. Shop with Timber Creek Mercantile today!