Burst Into Colorful Splendor: Spring & Summer 2023 Best Sellers at Timber Creek Mercantile!
•
Posted on June 13 2023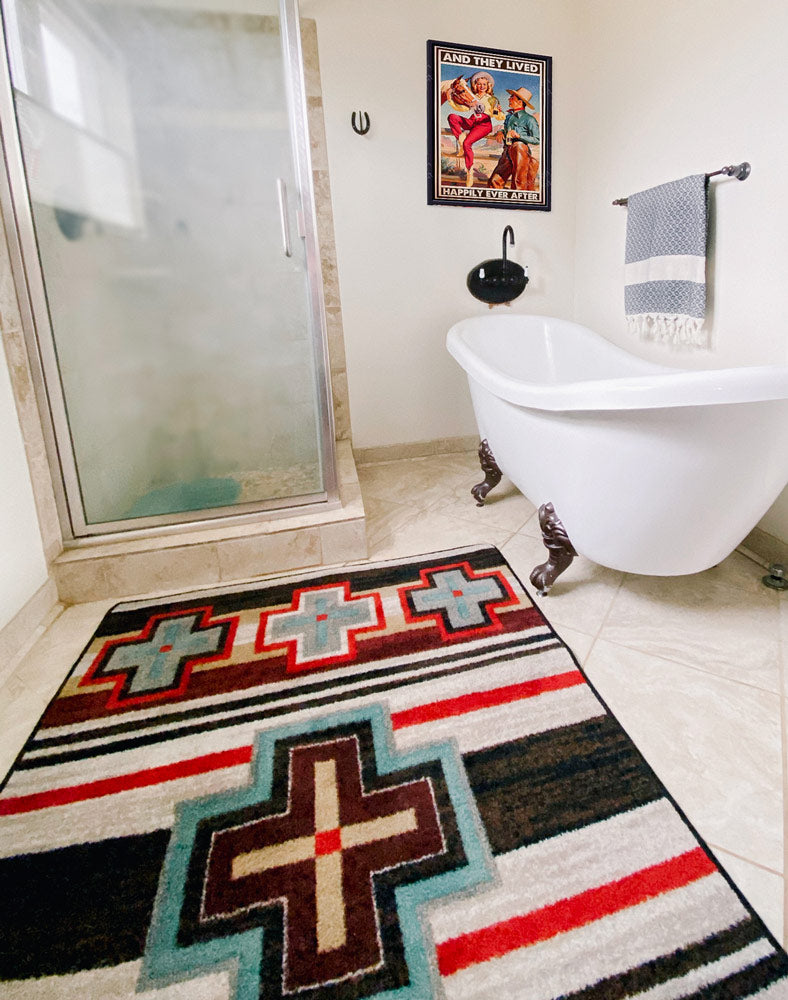 Summer is in full swing, and at Timber Creek Mercantile, we're here to infuse your home with vibrant energy and dazzling hues! We've handpicked some of the hottest-selling products that will transform your living space into a haven of colorful bliss. Get ready to be swept away by the enchanting made-in-America rugs from American Dakota and discover decorating ideas that will make your home radiate summer vibes!
American Dakota: The heart and soul of Timber Creek Mercantile resides in our beautiful made in the USA rugs. That's why we're thrilled to introduce you to the remarkable rugs from American Dakota. These magnificent creations are made to order and manufactured in America, each one reflecting traditional and thoughtful designs and beautiful colorways.
American Dakota rugs are more than just floor coverings; they're vibrant works of art that ignite the imagination. Their designs are inspired by Native American cultures, wildlife, and the breathtaking landscapes of the United States. From the majestic mountain ranges to the sweeping plains, these rugs capture the essence of America's natural beauty.
Decorating Ideas to Ignite Your Summer Spirit: Now that you've discovered the captivating rugs from American Dakota, it's time to dive into some decorating ideas that will infuse your home with the spirit of summer. Let your imagination run wild as we explore delightful ways to add color and charm to your living space.
Our colorful Wooded River throws & pillows are a quick and easy way to add a new color scheme to your sofa and living space.
Or add a quick burst of Western flair to your bathroom with our collection of Western shower curtains..
Explore the Kaleidoscope of Colors at Timber Creek Mercantile: Now that you're bubbling with excitement and inspired to add a splash of color to your home, head over to the Timber Creek Mercantile Shop to explore our Spring & Summer collection. Immerse yourself in a world of vivid rugs, eye-catching home decor, and unique products designed to enliven your space.
With Summer in full bloom, Timber Creek Mercantile is your one-stop destination to breathe new life into your home. Let the enchanting made-in-America rugs from American Dakota transport you to captivating landscapes, and embrace our exciting decorating ideas to infuse your space with the vibrant colors of summer. Visit us today and let your creativity shine as you embark on a colorful journey that will transform your home into a joyous & rustic haven!