Southwestern Rugs, Throw Blankets, & Home Goods
•
Posted on March 16 2022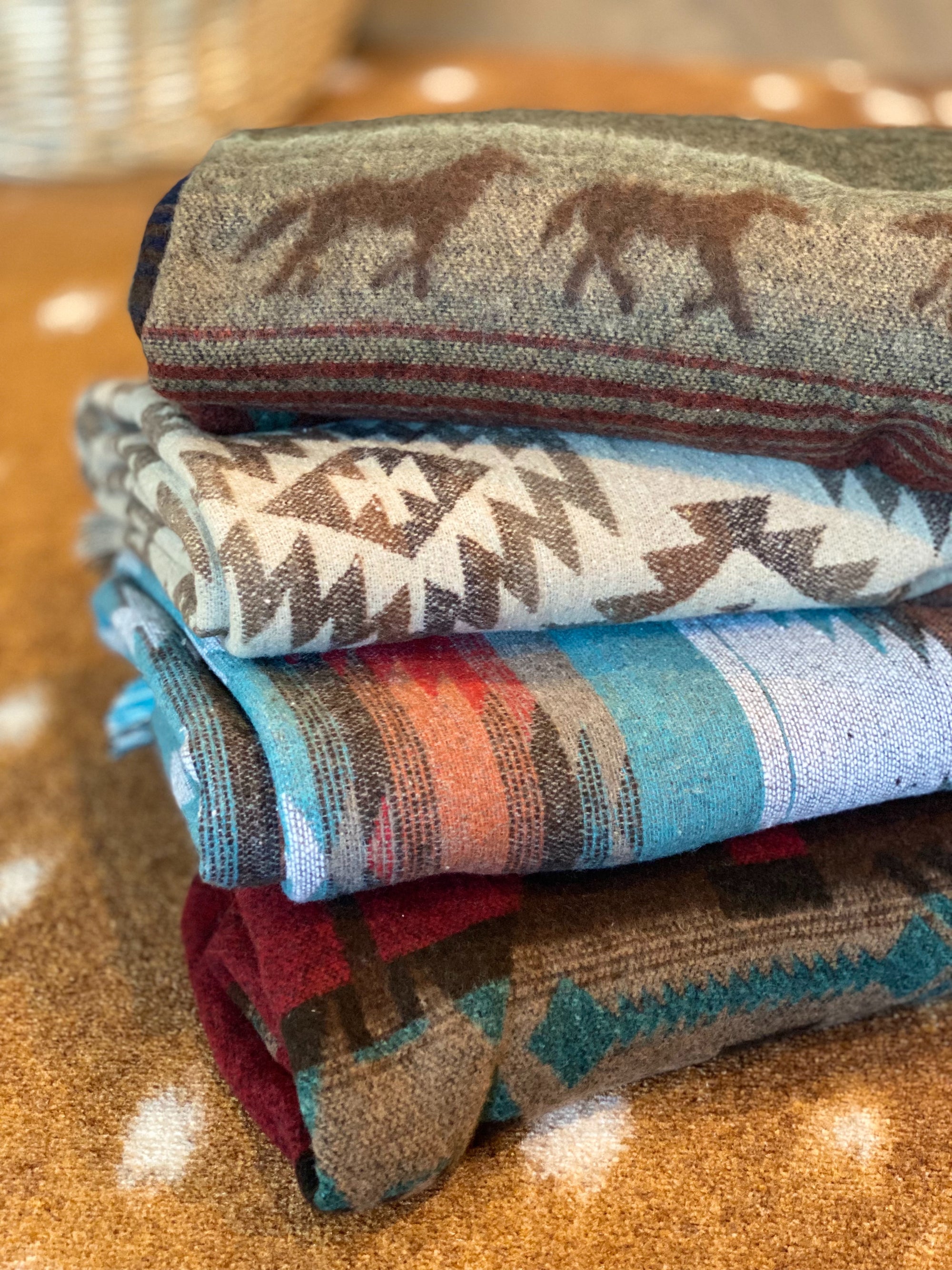 It is almost Spring 2022, and things are picking up in the online shopping world. I'm grateful for everyone who is supporting my small business and I look forward to adding new items to the shop this year. The American Dakota Rugs are a huge hit and shipping times are speeding up with estimated ship times of 3-4 weeks, these rugs are all custom ordered and will ship directly to your door from our manufacturer in Georgia. Made in the USA, there are dozens of styles and sizes to choose from. You can learn more about these beautiful rugs here. 
I have several throw blankets and pillows in stock and ready to ship out right away; orders on select throws/pillows are running around 4-weeks from Wooded River. 
The recently added 'Home Goods' page on the site has several rustic home goods for sale, beautiful Turkish towels and more! As always, I'd be glad to hear any feedback of the online shop. I take pride in my customers' experience. In a world full of options and big box stores to choose from, I greatly appreciate you choosing to shop at Timber Creek Mercantile. Cheers to a happy and prosperous year.